What We Do
Reimagining the higher education landscape
EdPlus at ASU is built on a culture of collaboration, ambition, innovative thinking and the desire to create change in higher education. This culture drives every member of our team and permeates every endeavor we pursue.
Multidisciplinary Teams
Collaboration is in our DNA. Our flat organizational structure eschews hierarchy and silos in favor of crossing boundaries and aligning people with projects based on their relevant interests and areas of expertise. As an inherently responsive and innovative organization, we value flexibility and creative thinking. We approach our work with a sense of urgency, and each team member's contributions have a meaningful impact on the future of education.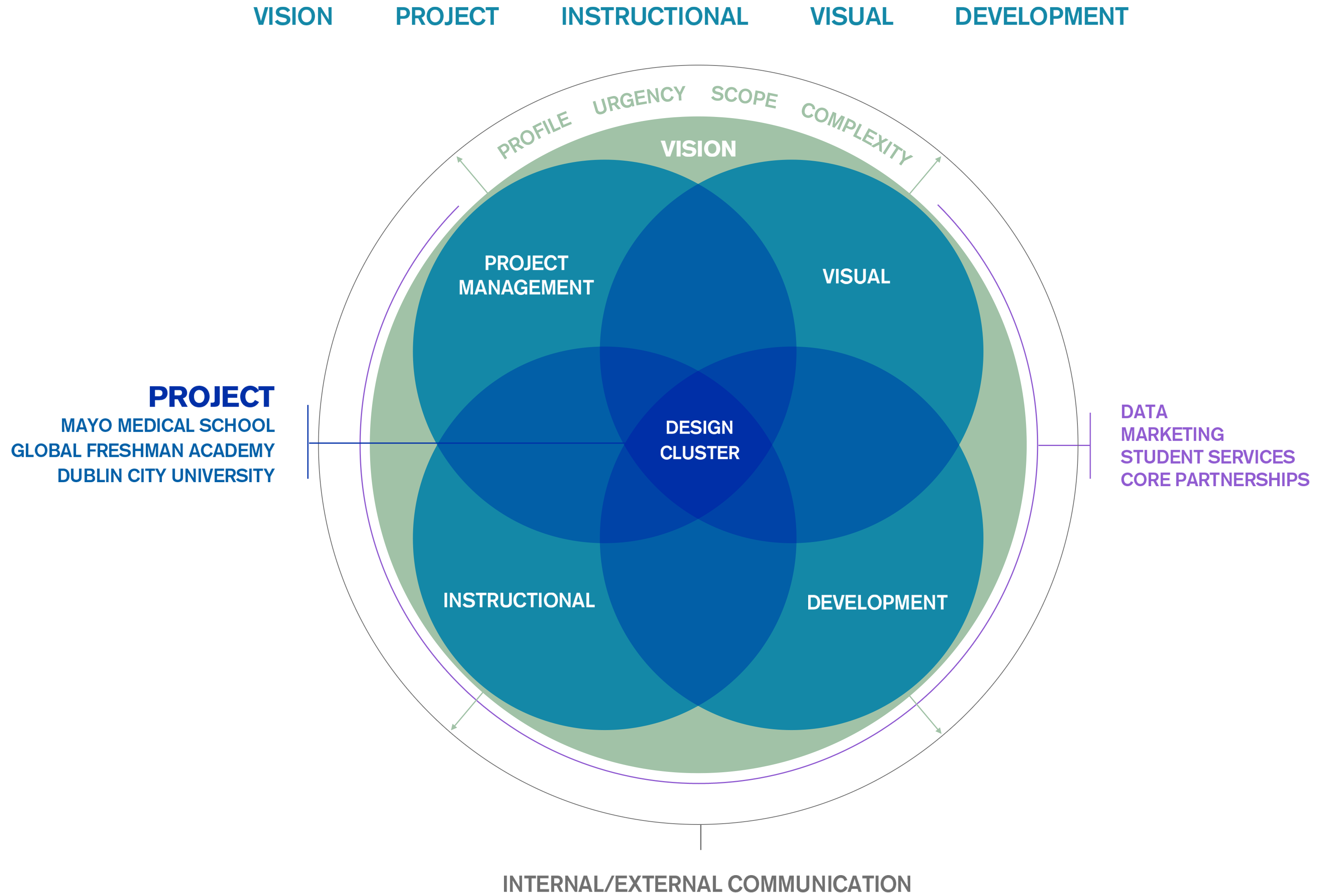 Design Lifecycle
Our design process combines the philosophies of design thinking with components of the ADDIE model: analysis, design, development, implementation and evaluation. Though we have an established approach to our work, we're careful to keep our design process fluid, expanding and contracting based on the changing needs of our projects.