open scale courses
Open scale courses
Education meets access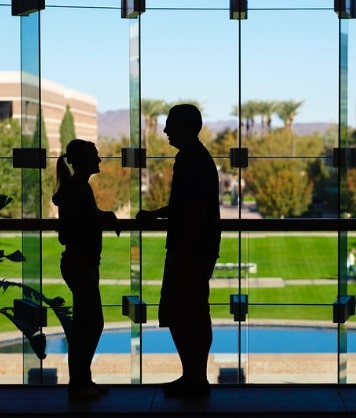 Our open scale courses were designed to increase access by combating a variety of common undergraduate and graduate-level barriers.
In an increasingly competitive knowledge-based economy, earning a degree has never been more necessary to success. It has also never been less affordable. As today's learners confront new barriers to higher education access, the need for a reimagined framework has escalated.
In 1973, only 28% of U.S. jobs required education beyond a high school diploma. By 2025, almost two out of three jobs in the nation will require at least some postsecondary education or training, according to the Georgetown University Center on Education and the Workforce.
Earned Admission
A low-cost pathway program to earn admission into ASU
"I feel pretty awesome that I'm being given the chance to succeed at a top-tier research university like ASU. It's true what they say about ASU being inclusive, not exclusive."
Danica Langhart
ASU Earned Admission student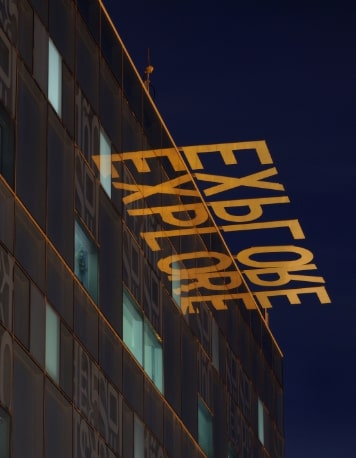 Earned Admission allows individuals who are academically inadmissible to Arizona State University the ability to demonstrate college readiness and gain confidence in completing college-level courses prior to enrolling in a degree program.
The program involves completing a series of first-year college courses, meeting standards of academic performance and earning admission into Arizona State University. Students only pay for courses if they pass and want to receive academic credit. This gives them the risk-free opportunity to test the college waters and, if successful, begin at ASU or another university with a portion of an undergraduate degree already complete.
Master of Computer Science
A rigorous computer science education offered 100% online through the Coursera platform
"The pathway program allowed me to prove I had the skills necessary to successfully complete the MCS program not only to ASU, but also to myself. It's a fantastic opportunity for people like me, who may have had other priorities when going through college the first time."
Geoffrey Gerber
ASU Master of Computer Science student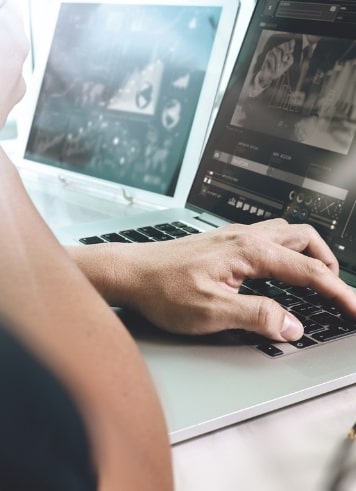 ASU has partnered with Coursera, one of the world's largest online education platforms, to launch an online Master of Computer Science program. This was the first degree at the university to be offered on a fully open-scale platform for only $15,000. The graduate degree focuses on artificial intelligence, machine learning, cybersecurity, big data and software engineering.
In addition to the low price, the MCS also offers two unique components: a pathway and prerequisite courses available online. The pathway allows prospective students who do not meet the required GPA to gain admission into the degree program. The prerequisite courses give prospective students who may not have majored in computer science the ability to demonstrate their mastery of the subject matter and meet the prerequisite knowledge requirement.
Master of Science in Supply Chain Management
An online degree with training from the country's best supply chain management programs
U.S. News & World Report ranks ASU and MIT in the top 3 for graduate supply chain and logistics.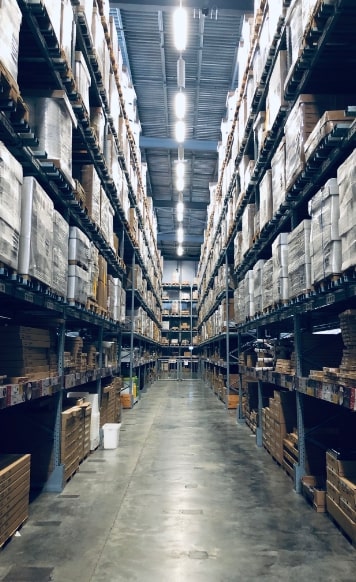 ASU, edX and the Massachusetts Institute of Technology have launched an online Master of Science in supply chain management. Students who complete MIT's MicroMasters program can apply the coursework (12 credit hours) toward a top-ranked supply chain graduate degree from ASU. By completing this program, students have the rare opportunity to learn from two of the top three ranked graduate supply chain management programs in the country at a fraction of the cost.
This program offers a seamless learner experience with an easy transition of credit without leaving the edX platform. Students gain technical competence for supply chain management careers across a broad diversity of industries and functions.
Global Freshman Academy
A cost-effective way to test the college waters and receive college credit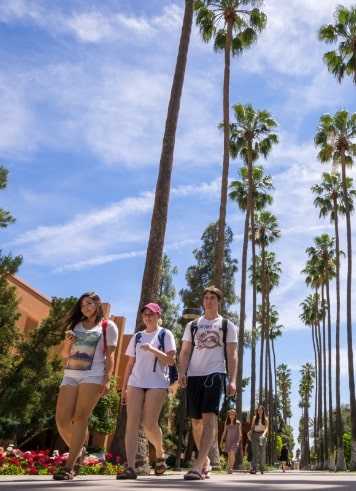 Global Freshman Academy uses the edX platform to provide first-year college courses to all learners. Global Freshman Academy provides access to math and English courses and has served as an early model for other educational pathway programs.
X Close
Partner with us.
EdPlus at ASU will work with you to break the mold of education. Let us connect you with our team.

What best suits your needs and interests?
Thank you! Your submission has been received!
Oops! Something went wrong while submitting the form.